About SCD Probiotics
Providing Organic Probiotic Technology for a Sustainable Future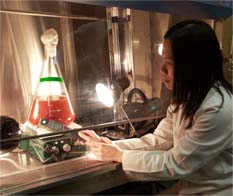 SCD Probiotics is a life sciences company researching, developing and manufacturing natural probiotic products. Using the power of beneficial microorganisms, proprietary SCD Probiotic Technology is part of every product and customer application, providing cost-effective solutions for improved human health and environmental sustainability.

All living systems have a microbial ecology that can be managed by, and benefit from, the constant delivery of SCD Probiotics - providing a wide variety of consumer and business applications for the products. The current product line includes both Mother Cultures concentrates (that can be used as is or as ingredients in other products); and Secondary, or Ready-to-Use products currently sold in the agriculture, industrial, home & garden, human health, livestock and aquaculture industries.

Distribution channels are through strategic alliances, licensees and partners, and domestic retailers and wholesalers around the world.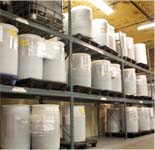 SCD Probiotics complies with the current Food Grade Manufacturing Practices (GMP) Guidelines enforced in the United States by the Food and Drug Administration. GMP guidelines provide a system of processes, procedures and documentation to assure the product produced has the identity, strength, composition, quality and purity that it is represented to possess. In addition, many of SCD Probiotics products are listed by the Organic Materials Review Institute (OMRI) for use in certified organic production. SCD Probiotics has been marketing and selling probiotic products globally since it was founded in 1998, by Matthew Wood.



For more information, go to www.SCDProbiotics.com.